Auto Tracking Selfie Stand
Face & Object tracking like a robot cameraman, real-time target locking, as long as select the target in the camera interface, the stand will follow the target to complete multiple scenes shooting.
Horizontal 360 degree rotation holder, automatically tracking without dead angle. The combination of image stabilization systems and computer vision algorithm makes the tracking smoother.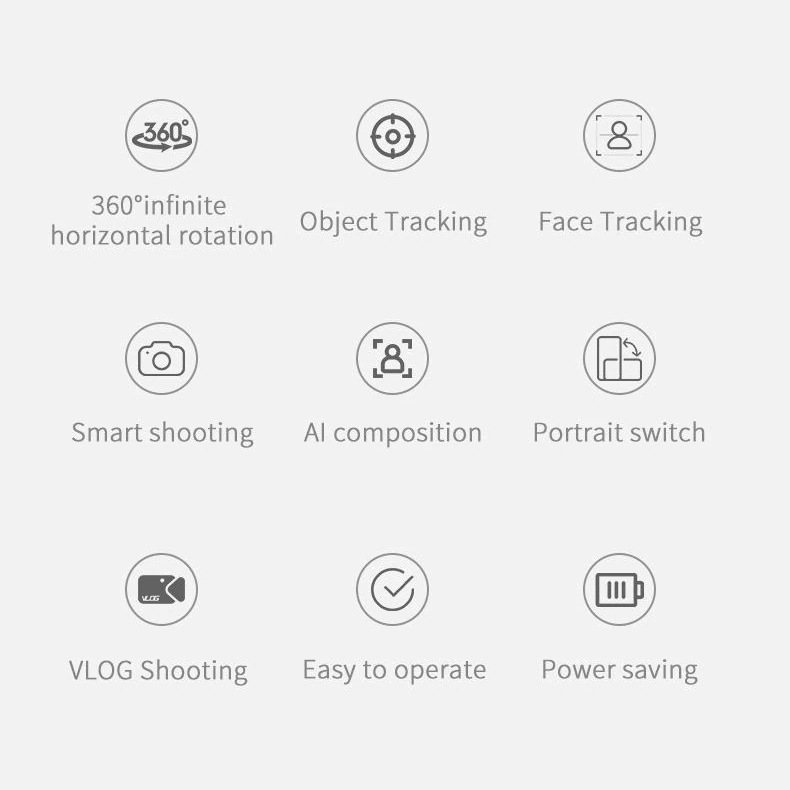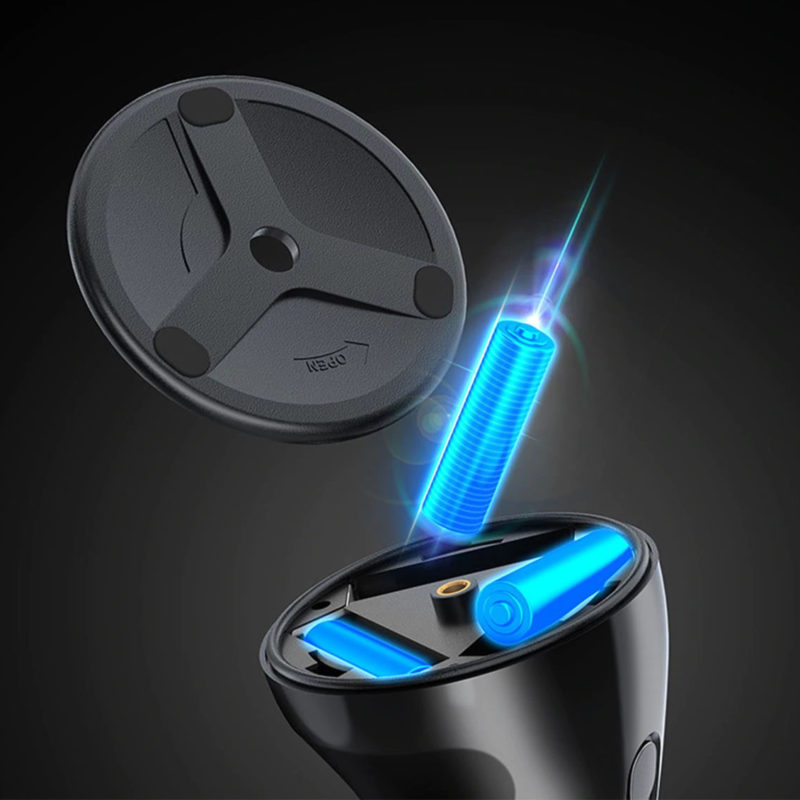 New generation of efficient energy-saving algorithm, combined with ultra-low power Bluetooth 5.0 chip, providing a 50-hour continuous working time. Rely on the convenience of AA batteries, you will never miss a shot or capturing.
Automatic connection without registering and complex tutorials. Just use the mobile phone to download the software APAI GENIE and open it, then keep holding the [Power On] key in the stand for 5 seconds, it will connect automatically (Support system iOS 10.0 and later, Android 8.1 and later)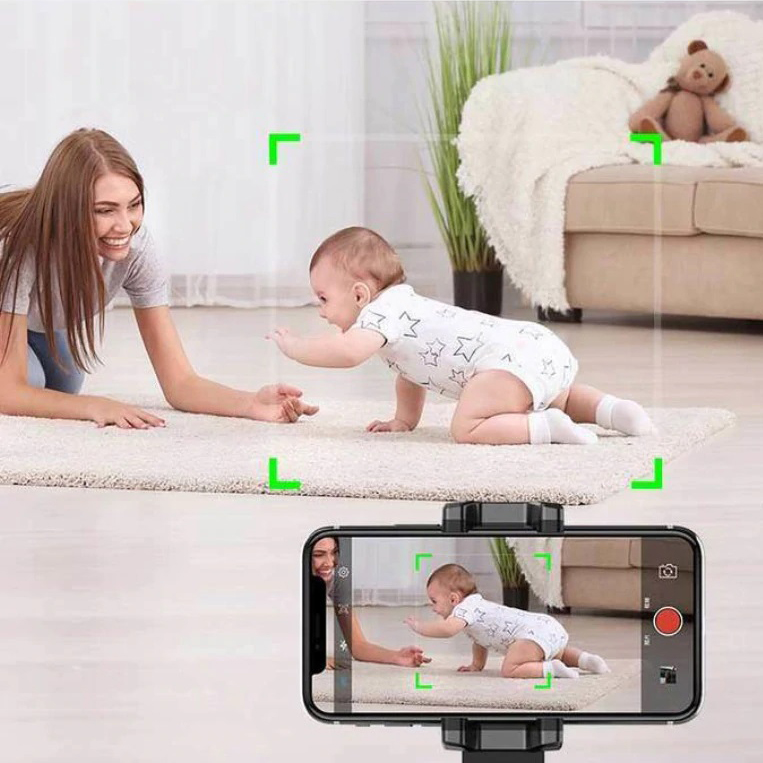 Material: ABS

Color: Black/White
Fit for Phone: 56-100mm
Angle: 360° horizontal, 37° vertical flip up and down
Power supply:2000mAh
Working time: about 50 hours
Size : 17*8.5*8.5cm (L x W x H)
Weight:230g
Q: Does it come with a remote control?
A: No, it doesn't.
Q: Can it be used to watch shows/movies? Will it follow your face as you move around the kitchen for example while you watch something?
A: No, it can't.
Q: Does it use with a tripod?
A: Yes. There is a screw under the bottom, fit 1/4 thread tripod mountable.
Q: Does this work with iPhones?
A: Yes, it supports system iOS 10.0 and later, Android 8.1 and later.