[
WHY DO YOU NEED THIS
]
Do you know that Obesity is one of the most significant health risk factors?
Study shows that around 73% of the Truck drivers are overweight, while more than 50% Obese! What could be the reason behind this large percentage?
Guessed right – Unhealthy food!
If your husband runs for long hours on the road, you exactly know how difficult it is to let him have unhealthy junk food, knowing the risk factors. While telling upon your health, this causes a handsome deduction in your monthly savings. Even if you try & get him a homemade meal, the cold food loses his appetite.
The solution was in front of you all the time- 'The Lunch Box'; not the conventional one, the one that could mitigate all your complications for real. 
The Electric Heat Lunchbox is our practical solution to your partner's health issues. Let him have fresh homemade food-on-the-go, warm & sweet, just like your kitchen.
[BENEFITS]
☑️ GET HEALTHY DIET FOR HIM, PLAN BETTER FUTURE: 
A healthy diet for truck drivers isn't that easy, particularly when you try to find healthy lunch options. To develop the habit, you need to find nutritious variations for him, not the sandwich everyday meal.
We got you covered with two removable compartments of the box. You could use one for salad, vegetable, lettuce wraps, or veggie pasta. While the other one for cheesy sandwiches, turkey burger,s or meat. 
Not to worry, if your guy is a food-lover, the lunchbox has a large capacity of 1.5 liters, just right to fulfill his tummy. The box is made of food-grade material only to secure his health from toxication.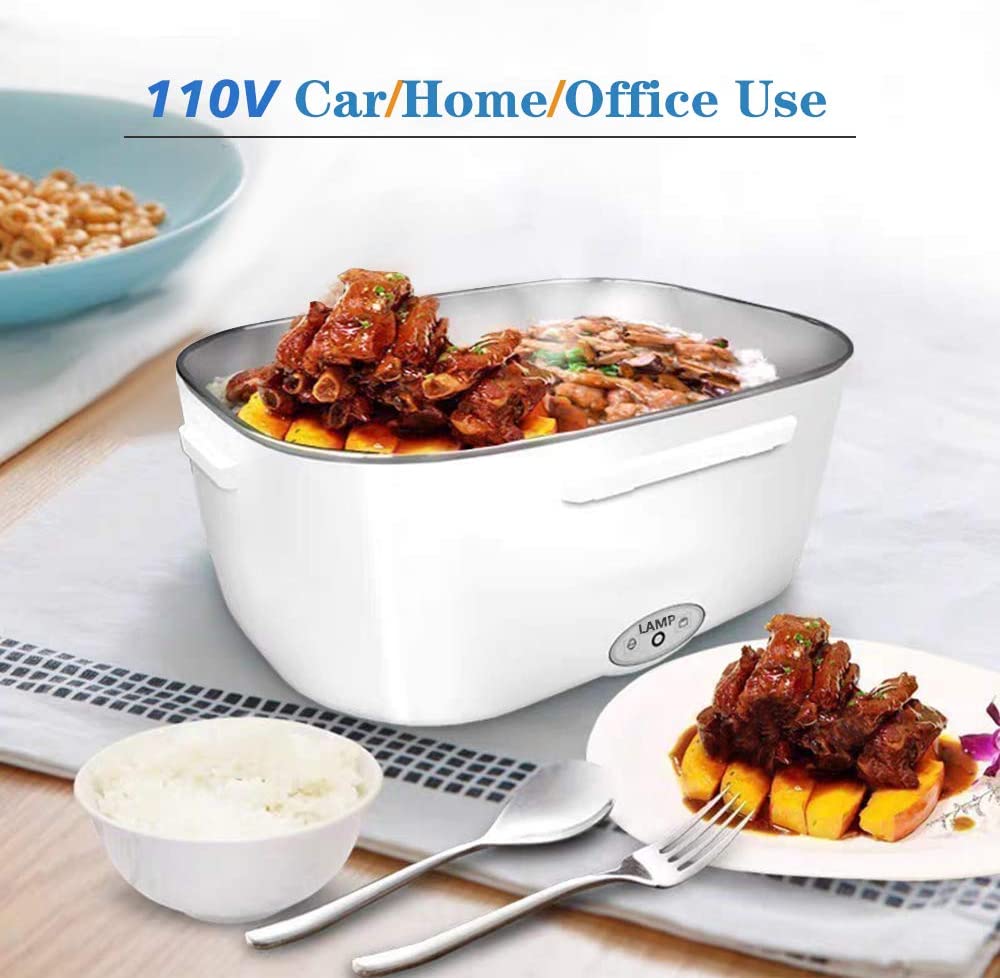 ☑️ LET HIM HAVE WARM FOOD ON THE WHEEL: 
One-Click Operation eases the warming process. All have to do is connect the 45V power cable with the car charging port before 30-40 minutes of having a meal. 
No matter how stressful his day is, make him feel more at home with fresh warm food on the driving seat.
☑️ SAVE THE DOLLARS FOR SOMETHING GREAT:
If you eat fast food twice a day for a week, you've already spent close to $100. Do that for a year, and it'll cost you anywhere between $3,000 and $5,000. You are adding to that the death toll as a bonus! 
Get your partner this electric lunchbox, use the savings for something big together.  
☑️ DESIGNED FOR CONVENIENCE ON THE ROAD: 
This Portable Electric lunch box eases everything for you to grow the habit of carrying your food. All you need is a mindset to stay healthy. Proper Sealing ensures safety even with road bumps. 
We have made the cover design waterproof, not to worry on the rainy days as well. Moreover, removable compartments are so easy to wash, you cannot but be happy doing dishes.
So, let your husband carry homemade food with this Electric Heat Lunchbox; stay healthy & fit on the long roads.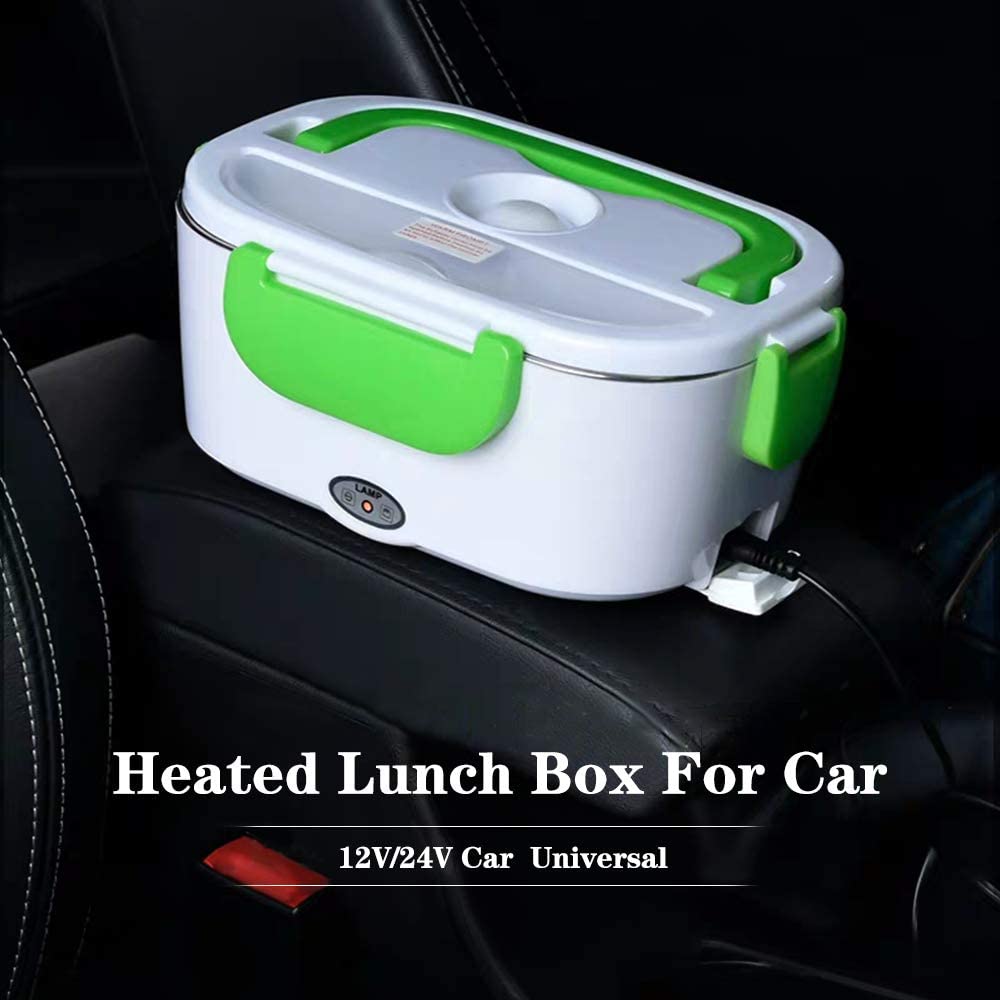 HOW TO USE
Pack your meals

Add a little water

Close the Lid

Start heating
[FAQS]
Question: Do you use it to heat food or keep it warm all day?
Answer: Both. Food from refrigerator cold takes about 30-45 mins. The box has intelligent automatic insulation to keep it warm.
Question: Is it leakproof? Has anyone tried warming soup in it?
Answer: Yes, it's leakproof; feel free to carry healthy soups
Question: How hot does it get?
Answer: Heating plate at the bottom heats over 150 degrees if you continue for a long time. 10-15 minutes with a car power cord should be excellent for adequate temperature.
SHIPPING TIME
Orders are processed and dispatched within 5 days.
US: 6-14 days
CA: 8-13 days
UK: 6-9 days
DE: 6-8 days
FR: 6-8 days
AU: 7-13 days
Rest of the World: 20-25 days