Avoid those close call rear dent collisions & roam around more safely on your golf cart having this Golf Cart Side-View Mirror Set!
Our fully adjustable golf cart side mirror set will give you crystal clear views of anything coming your way from the behind.
These side mirrors will allow you to navigate through the streets more safely and help effectively prevent the occurrence of traffic accidents. These side-view mirrors for your Club Car provide the most comprehensive rear viewing angle than the old five-panel mirrors commonly seen. Definitely not the same quality as an OEM automobile rear-view mirror, but plenty good enough for a golf cart, at about 1/50 the price. It is a must-have for anyone driving their golf cart on the roads or around the neighborhood.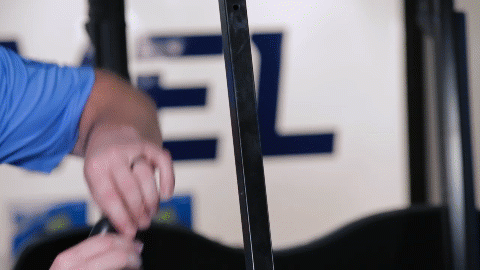 Benefits:
Ensure Your Safety
You can really see much better having these installed on your cart. These give you a proper indication of what's behind.
Easy Installation
Installation requires minor drilling into the frame and is simple enough for regular folks to install.
Take utmost several minutes of your time. It's a universal fit for all golf carts.
Adjustable Design
These mirrors can be adjusted according to your viewing angle. And the best part is- you can completely fold them in when not in use or passing a narrow pathway.

Specifications:
Mirror Type: Glass Mirror
Housing: Plastic Body
Installation Hardwear: Included
Package Includes:
2 x Golf Cart Side-View Mirrors