Have you ever had a hard time starting or finishing a round of golf in the dark?
You don't have to fight darkness anymore. With our super bright led golf balls, you can play golf even at dusk or at night.
Easy To Find & Fun Night
They are super bright glow in the dark golf ball, you will have a lot of fun when play them at night. Glow golf ball is easy to be found when you play it at night.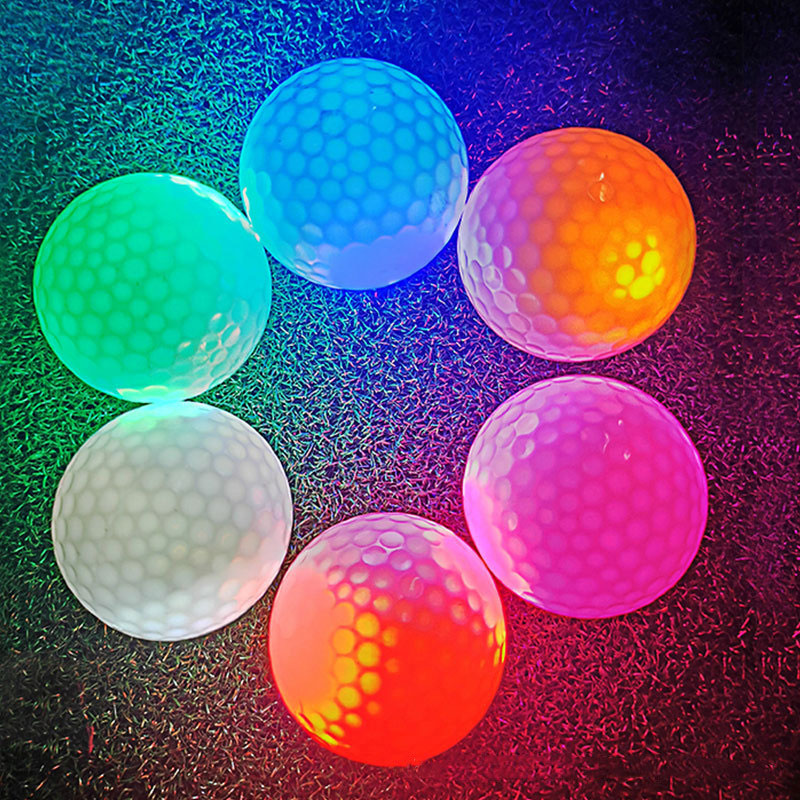 Less Balls Being lost!
Constantly On (not flashing)- It can be constantly lit up for 8 minutes after impact each time. It's quite enough time for your collecting them back. The battery inside will last 40 hours, which means that you can strike the ball over 800 times.
Durable and Reliable
LED night balls are made from surlyn, resin, and LED wick, the golf ball has a low temperature, hit resistance, and corrosion resistance. Designed with 342 dents on the surface, it can be used to play without any damage to the club.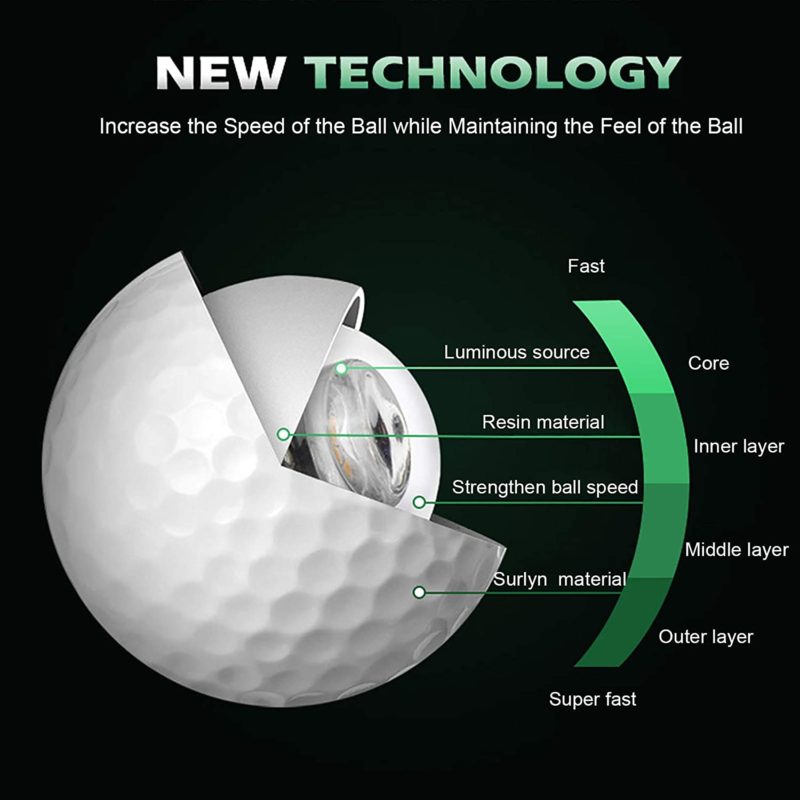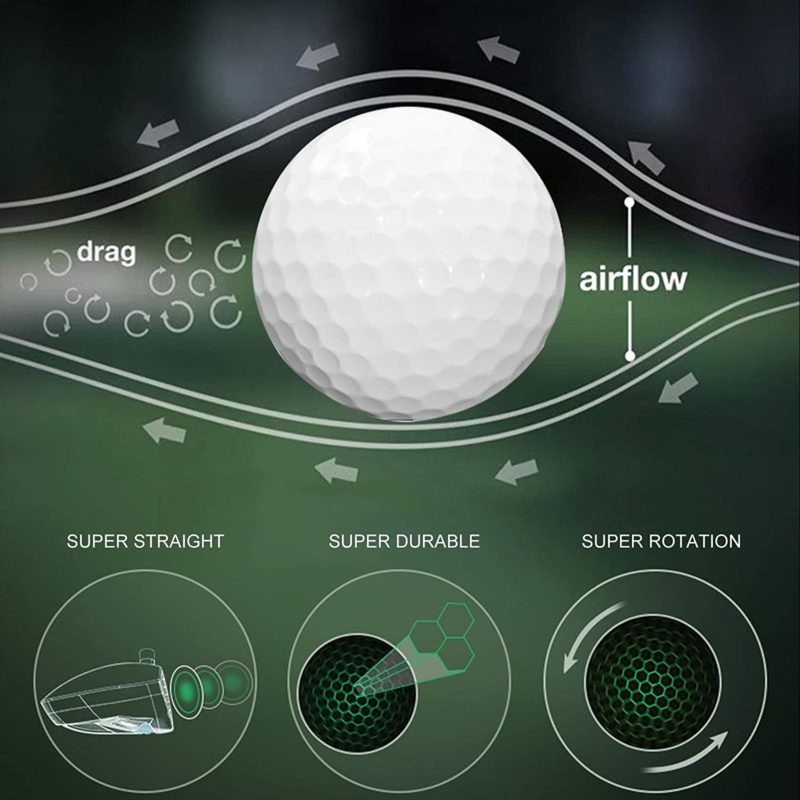 Easy To Use
No charger needed, no UV flashlight needed. You just need to hit it and it lights up automatically and will shows one beautiful arc in the sky. More Colors – Enough quantity in stock for whatever you like. Package includes: 6 pieces glow golf balls (red, green, blue, yellow, pink and white).
Great Gift Idea
Kids who are just learning to play. Give them a birthday, Christmas or thank you gift, let them know what you appreciate, and they will like it. And get a lot of fun from it.
The same size as a real golf ball
Diameter: 42.6mm
Number of Dimples: 342
Weight: 45g