Why Do You Need A Golf Net? Even the most committed golf enthusiasts can't be on the golf course all year round. Our net will allow you to practice anytime and anywhere.
Polish your chipping skills using this practice net. It's like having your personal golf trainer.
Improve your short-distance chipping accuracy in your own backyard with the help of this net. Its three-target-pocket design allows you to accurately measure your chipping swings as well as develop a strong sense of ball control. Featuring two reinforced poles, this net is designed to withstand moderate-level impacts. No tools required to install, the pop-up design makes setting up the net real easy. The net can be folded down to about the size of a Frisbee which makes it super portable. Grab now and start practicing!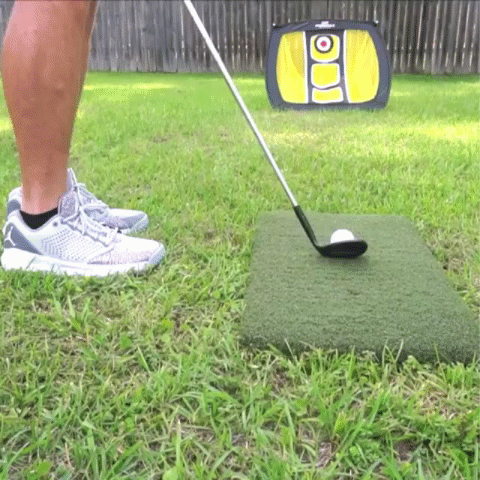 Benefits:
Enrich Your Chipping Skills
The net is designed with three targets, allowing you to work on your direction and trajectory. You can chip the ball at any angle to improve your aim.
Practice All Year Round
You won't have to worry about golfing weather conditions ever again! With this golf net, you can conveniently practice your swings for as long as you want.
No Tiresome Installation Required
Its pop-up design allows you to set up the net within seconds. Unlike those conventional golf practicing net, you won't require any additional tools to set it up.
Convenient Carrying
The net can be packed into a small handbag. Its light-weight design and foldable feature facilitate carrying it anywhere.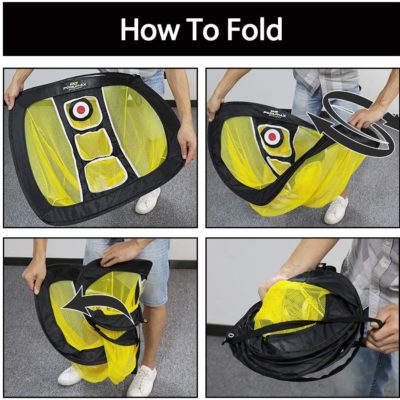 Package Includes:
1 x Golf Chipping Net
1 x Carrying Bag
2 x Fiberglass Rods