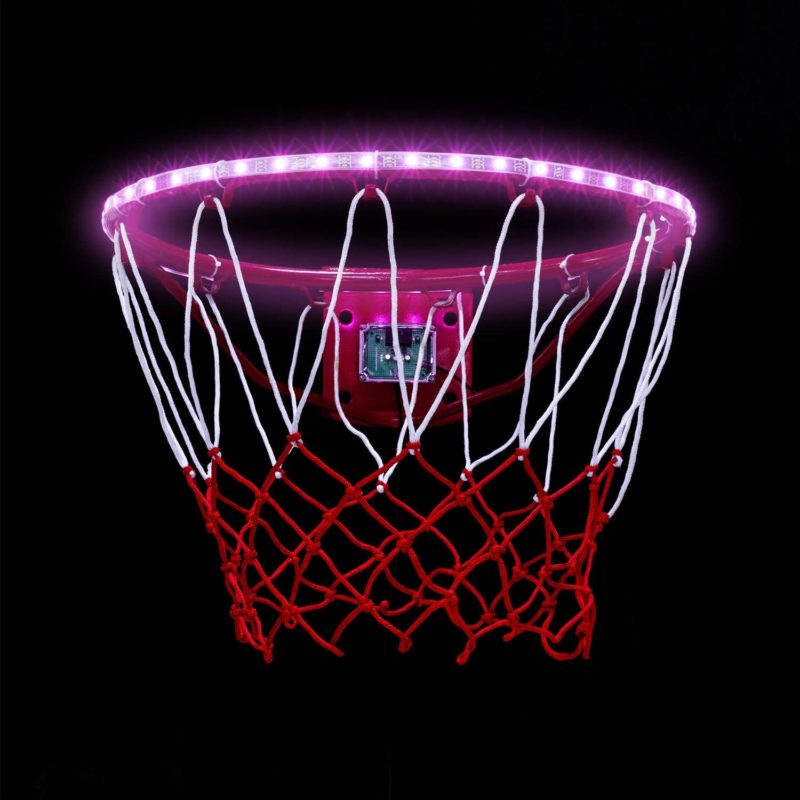 Enjoy a game of basketball, even in the dark, with the Basketball Hoop Activated LED Strip Light!
Add some flair to any basketball game with the hoop that lights up on every "swish"!
WHY YOUR FAMILY WILL LOVE THIS LIGHT
Encourages Physical Activity
Pulls Kids Away From Their Smartphones
Play Under The Stars!
Amplifies passion for basketball
Makes Playing Alone & with friends More Fun!
Enhance the parent-child relationship
Deepen the friendship between friends!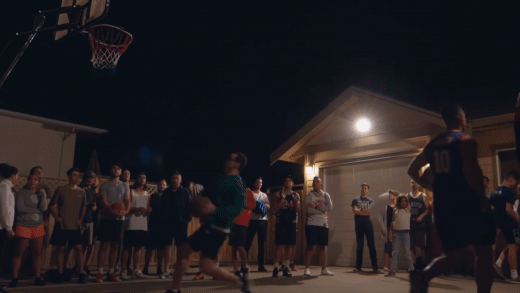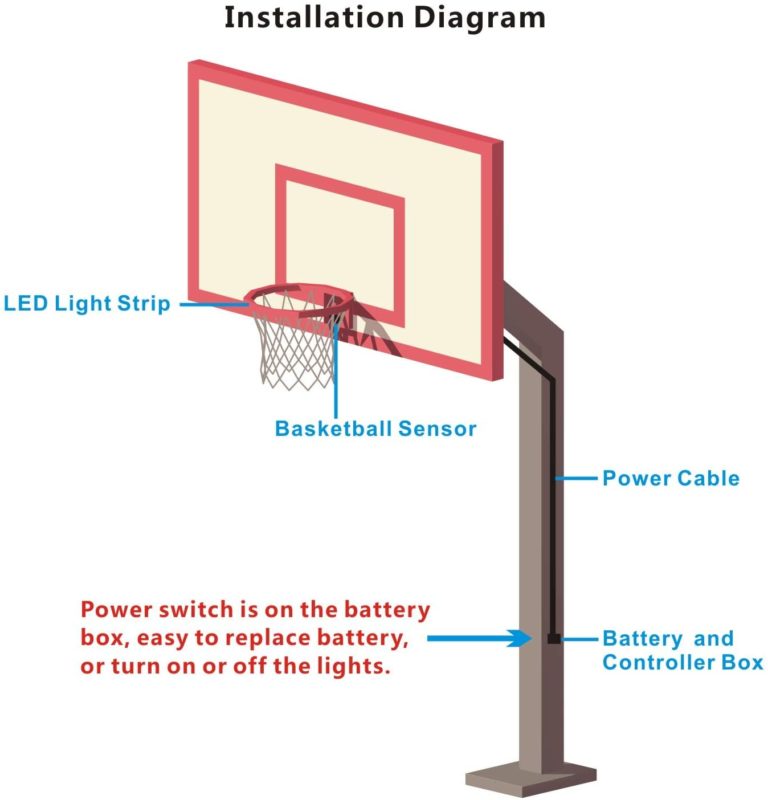 Insert 4 AA batteries.
Zip-tie the LED strip around the perimeter of your rim.
Velcro the sensor case behind the backboard.
Velcro the battery and controller box.
OK, finished!
Power supply: Battery (4 x AA battery, not included)
Colour: Black + white
Material:Plastic + Epoxy
Size: Light strip length 4.9ft, Power cord length 6.6ft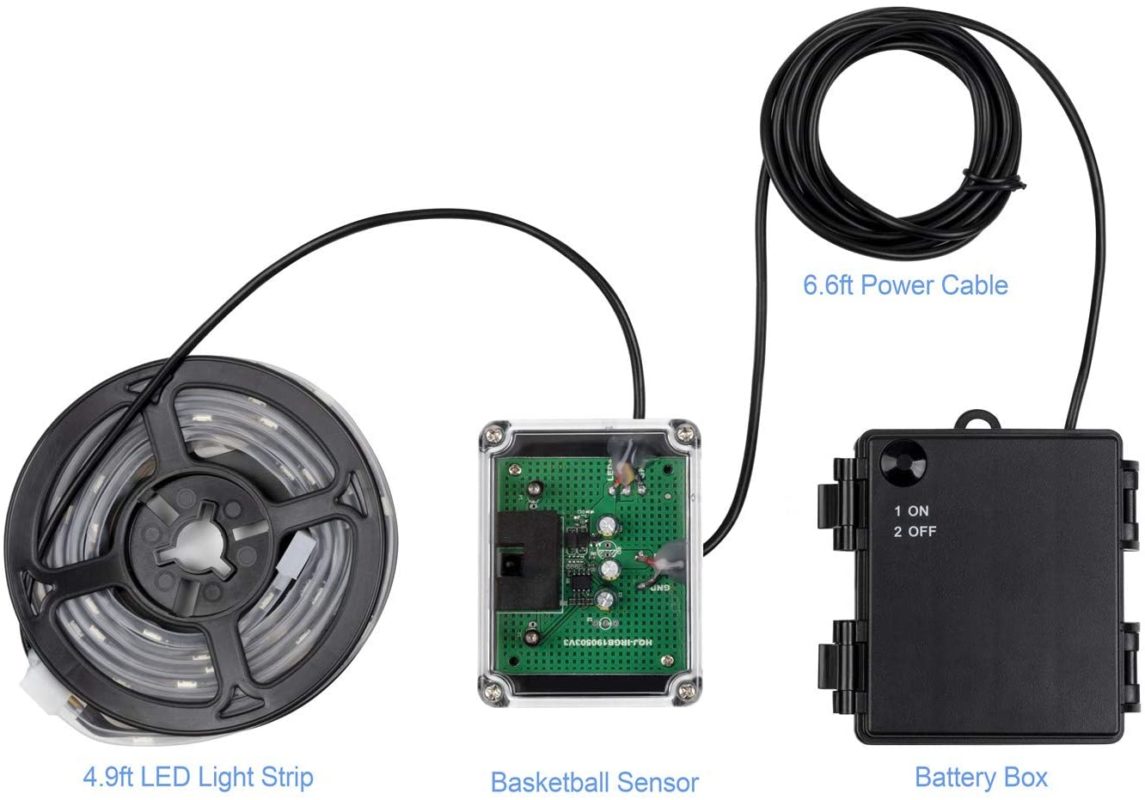 Question: Is it Waterproof?
Answer: Yes, It is waterproof and UV resistant. It is an outdoor all-weather product. Once you set it up you can leave it up for as long as you like without worry!
Question: Will the light strip survive the ball hitting the rim over and over again?
Answer: Yes! It was designed with a reinforced light strip so it can take repeated impact from the ball without breaking. However, don't purposely try to break it!
Question: Is it Easy to Setup?
Answer: Yes! You can set it up under 2 minutes! It's So Easy.
Question: Was it Designed to avoid interfering with the ball when a basket is made?
Answer: Yes! It was designed to stay completely out of the ball's way so you can still experience the perfect swish. The dynamic of the bounce on the rim is exactly the same as before!