Luggage is too large for days out so you will need something smaller & lighter for hiking. That's where our packable backpack comes in- The Best Budget Packable Daypacks you'll find ever!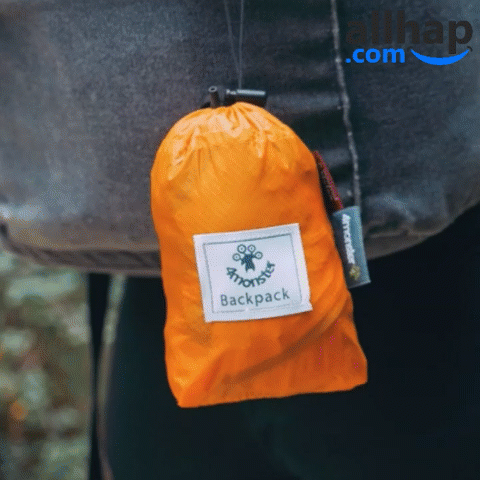 Whether you are exploring a city, hiking on a mountain, or sightseeing, our lightweight packable backpack would be your perfect travel companion.
What features do you expect from a hiking bag? What you require most- being lightweight with moderate capacity and the convenience of carrying. Our daypack backpack meets all your hiking needs and more. With this lightest possible packable daypack solution, you don't have to lug around the extra weight while having all your necessary belongings with you. When not in use, it can be compressed down into a small pouch that can easily fit in your luggage or even your pocket. The bag is made using heavy-duty material that is not only lightweight and durable but also puncture-resistant. It is well-featured where you can stow all the mountain gears conveniently and durable enough to withstand the rough conditions. You can blindly rely on this packable backpack and it will perfectly stand up to your expectations and beyond!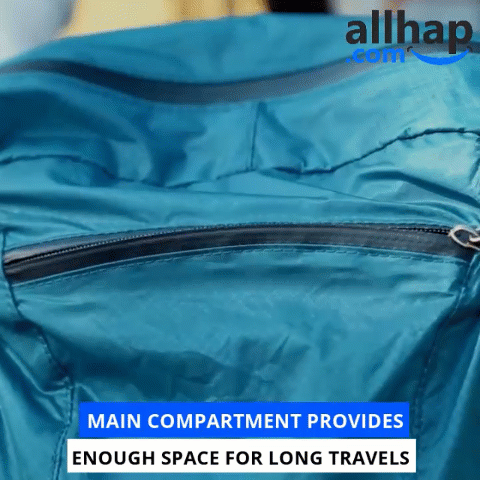 Benefits:
1. Foldable Feature
It can be folded into a tiny stuff sack and weighs barely anything. But when deployed, it's of a great size to hold all your necessary daylong belongings.
2. Convenient Carrying
A great lightweight packable backpack! Being a perfect-sized lightweight backpack with a packable solution, you can carry it conveniently wherever you roam.
3. Durable Design
Tear-resistant 30D nylon material will effectively prevent branches, stones from scratching the pack and keep your belongings safe & secure.
4. Completely Waterproof
The waterproof main fabric and the YKK zipper keep the water away from your gears and keep things dry and safe.
5. Ergonomic Construction
Its ergonomic construction provides optimal weight balance and lifts the weight off your shoulders. Its adjustable shoulder straps let you carry it with ease.
Specifications:
Material: 30D Water Resistant nylon
Weight:
16L is 0.2lbs
24L is 0.3lbs
Hardware: YKK Zipper, Duraflex
Package Includes:
1 x Lightweight Packable Backpack