Wanna lower your handicap score and improve your putting accuracy? Well…you better mark your ball cause using an alignment line on the ball will increase the likelihood of putting holes.
Our Golf ball alignment kit will eventually help you in this regard. The kit lets you draw perfect straight lines & arrows to help you improve your swinging and putting alignment.
Lead your shot with precision with this amazing Golf Ball Alignment Kit. Its spring-loaded 3-liner clamshell fits perfectly around a golf ball allowing you to put consistent lines exactly where you want them. While its pathway indicator shell will help you find the best shooting angle and assist you to swing better. It is a must-have kit for every golfer!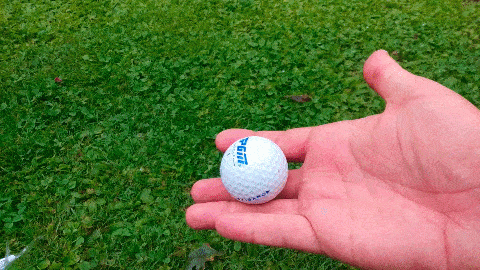 Benefits:
Increase Putting Accuracy Level
The kit definitely helps you lower your handicap score. Using a line helps align your shots & leads to a higher percentage of putts made.
Improve Your Swing
The different angle indications will help you precise the clubhead path and impact.
Differentiate Your Ball
With different color markers, you can easily differentiate your ball from others. It helps avoid confusion & penalty strokes.
Carry Conveniently
Comes with a little carrying bag that can be attached to your golf bag and you can carry the kit conveniently.
Package Includes:
2 x Plastic clamshell
4 x Marking Pens
1 x Carrying Bag